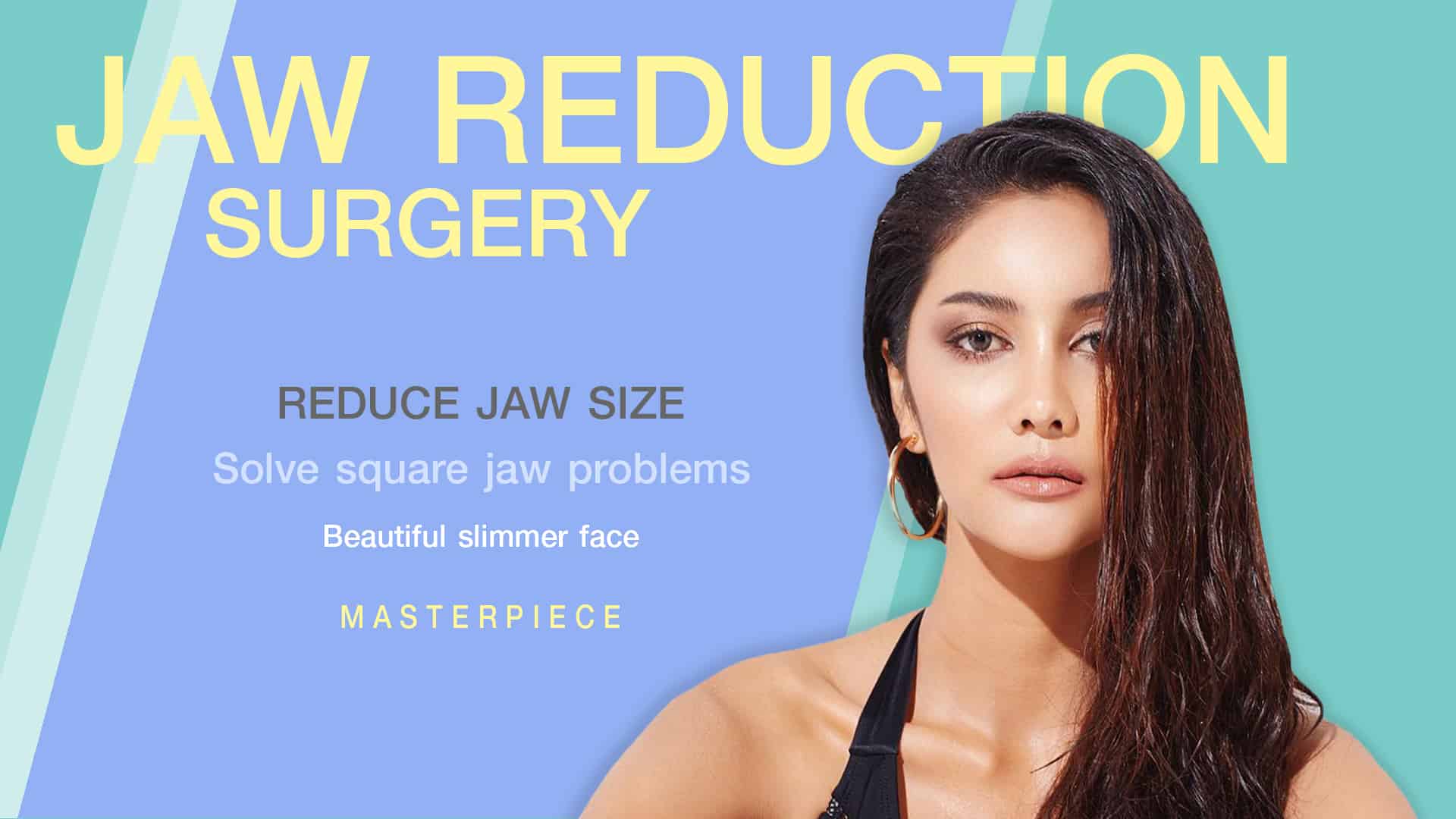 JAW REDUCTION SURGERY
A large jawbone can affect the angle of the jaw. This is what makes it jut out, and if you are a woman, it is this angle which adds a weighty, masculine look to your appearance. Jaw Reduction works by narrowing the jawbone. The surgeon will carefully operate on a patient jaw bone and contour jaw shape. The surgery will give a more tapered, finer and more feminine looking on your face.

Difference of Inside mouth surgical" or "outside mouth surgical" procedure.
Internal mouth surgery will help reduce the risk of peripheral nerve damage that will take to feed the corners of the mouth.
External mouth surgery: a surgical scar may appear under the corner of the jaw but the scar will gradually subside by itself within 3 months.
the outer surgical wound will have less swelling than the inside of the mouth surgical wound. The result may depend on the individual's care,
Advantage for Jaw Reduction Procedure
Beautiful sexier face and gain more confident.
The face has a balanced dimension of a symmetry face shape.
Result in a slimmer jaw and jaw line.