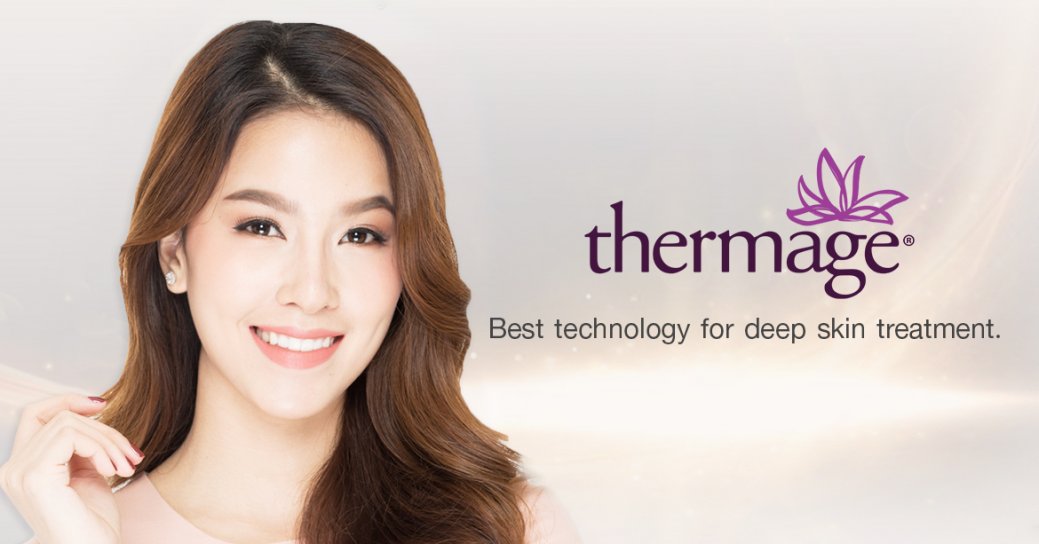 Thermage treatment uses radio frequency 6 MHz to control and send heat to Dermis. With each touch to the skin, the ThermaTip uniforms and transmit a 1 second of RF (Radio Frequency) energy pulse heats to stimulate collagen in the deeper layers of the skin and its underlying tissue while simultaneously protecting the outer layer of the skin. Each time the treatment device touches your skin, you'll feel a brief cooling sensation, followed by a deep but brief heating sensation, followed by another cooling sensation.
This causes deep structures in your skin to immediately tighten, strengthen collagen fiber and also stimulate new collagen then restore the function of collagen and elastin which will be reproduce daily.  The new and remodeled collagen is produced to further tighten skin, resulting in healthier, smoother skin and give you a youthful appearance.
Thermage with CPT (Comfort Pulse Technology) integrated patient comfort features to deliver the best results and the best treatment experience.
WHAT WILL THERMAGE TREATMENT HELP?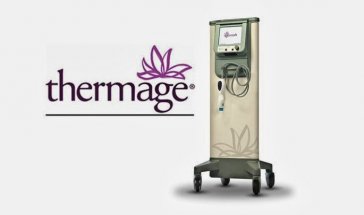 Smoother skin
Lifted and shaped face
Tighter upper eyelid, lifted eyebrows and laterals
Less of wrinkles and facial lines
Fresher and younger face
Tighten skin, reduce facial lines and lift facial skin
Reduce sagging skin and smoothen skin
Resulting Period
The treatment will give gradual results for the natural look. You will see the full results in about 6 months. The results of the treatment will last up to 1-2 years depend on your lifestyle.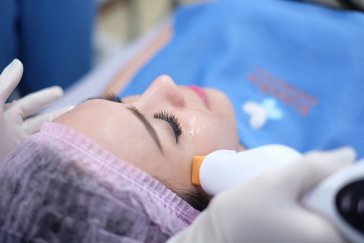 What will you feel during treatment?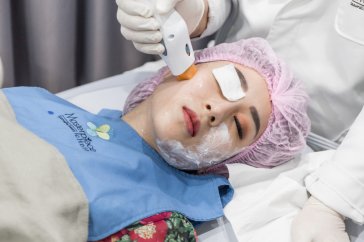 During treatment, patients may feel a brief cooling sensation, followed by a deep but brief heating sensation, followed by another cooling sensation. The heating sensation is a sign of the deep layers of your skin are reaching effective temperatures for collagen regenerating.
Instruction Before Treatment
Avoid any kind of laser treatment for 1 week
Avoid direct sunlight exposure for 1 week.
Frequently or regularly apply moisturizing cream or lotion and sunblock with SPF 30 +++ to moist and to protect skin.
Take medicines and continuously apply nourishing cream as the doctor prescribes (strictly per doctor instruction) to prevent inflammation, swelling, redness and scars (If having oral medication and ointments prescribed by the doctor)
Instruction After Treatment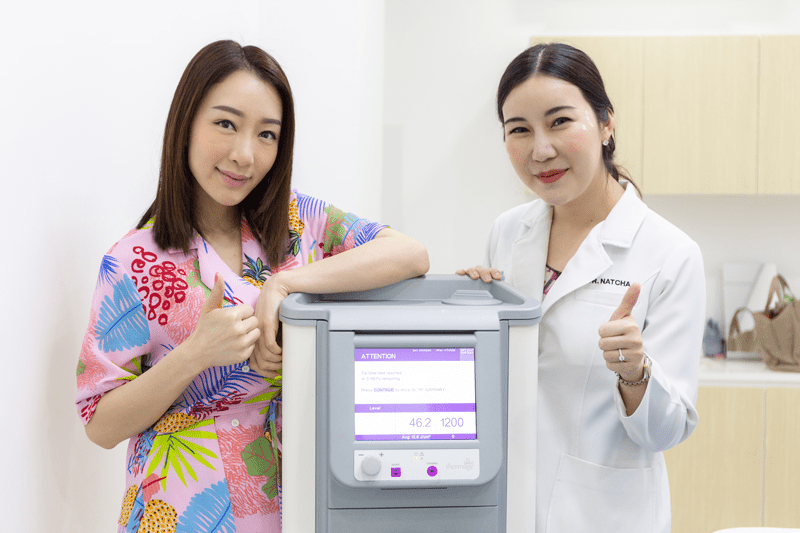 After the treatment, the skin may become pink and discolored for 1-2 hours and will gradually fade. Facial swelling, like just waking up in some cases may occur which is a normal condition and then the swelling will gradually improve. Patients should take continuous medication and cream as prescribed by the doctor
In some cases, small blisters or small flakes around the face or cheek area may occur after the Thermage treatment which is normal due to high energy pulse. These symptoms shows the patients respond well to the treatment and will see positive results.
Since it is just the top layer of skin, various marks will gradually disappear within about 5-7 days and does not leave any scars.